Bureau of Land Management (BLM) Holding Areas
AKA Off Range Corrals
The BLM maintains an extensive network of permanent off-range corral adoption and purchase centers to facilitate the placement of wild horses and burros into private care through the Adoption and Sales Programs.
The BLM paints the picture that these off-range corrals are temporary resting centers while the horses will soon be adopted. Nothing could be further from the truth.
According to the BLM, each off-range corral varies in its operating hours and how it conducts an adoption. Some corrals are located within a correctional facility and only run periodic public adoption events. In contrast, others are open for walk-up visitation during open hours, and some are appointment-only.
Visit one of our corrals using the links in the menu. For more help, call the BLM Information Hotline at 866-468-7826 or e-mail [email protected]
Free Wild Horse Journal by Tim Layton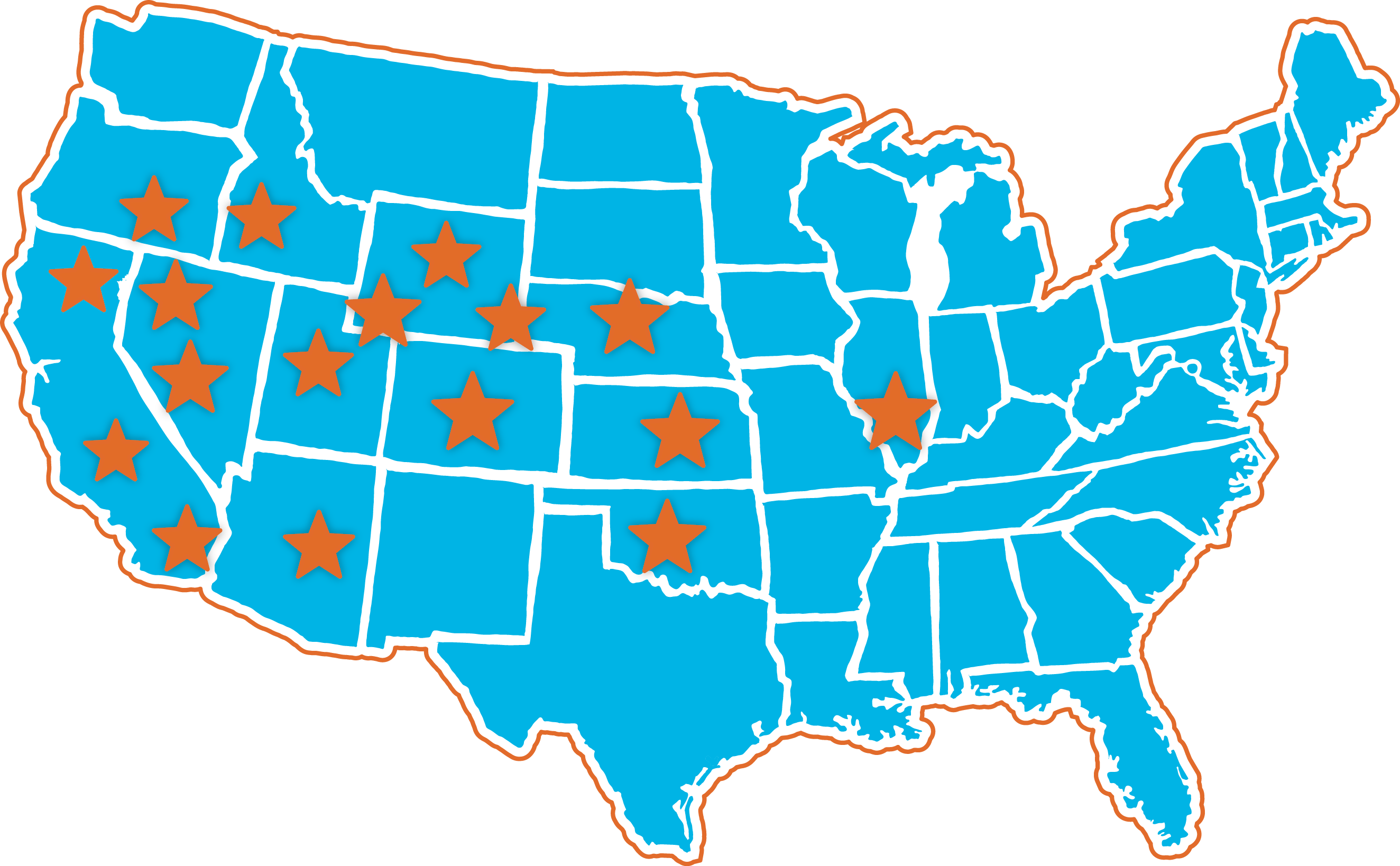 ---
LOCATIONS
Arizona
Florence Wild Horse and Burro Training and Off-Range Corral
California
Litchfield Wild Horse and Burro Off-Range Corral
Ridgecrest Regional Wild Horse and Burro Corrals
R3C (Rio Cosumnes Correctional Center)
Colorado
Cañon City Wild Horse Inmate Program
Idaho
Illinois
Ewing Wild Horse Holding Facility
Kansas
Hutchinson Correctional Center
Nebraska
Elm Creek Wild Horse and Burro Corrals
Nevada
Northern Nevada Correctional Center
Palomino Valley Wild Horse and Burro Adoption Center
Oklahoma
Oregon
Utah
Delta Wild Horse & Burro Corral
Wyoming
Mantle Adoption and Training Facility
Rock Springs Wild Horse Holding Facility
Free Wild Horse Journal by Tim Layton
---
PAULS VALLEY OFF-RANGE CORRAL (OKLAHOMA)
The Pauls Valley facility serves as a resting point for animals arriving from the West and being shipped to adoption locations throughout the central and eastern United States. With 12 pastures stretching across 400 acres of land, the facility provides wild horses and burros a natural and safe environment until they are placed in adoptive homes. The facility can hold a maximum of 600 animals. A drive-up interpretation center situated near the pastures allows visitors to view the animals as they leisurely roam and graze on the land.
Adoptions are held on-site at the facility on the second Tuesday of each month from 10 a.m. to noon. A mixed group of 70-80 animals is offered at each adoption, often including burros and young horses.
Call the facility directly at 405-238-7138 for specifics about the selection of animals for upcoming adoptions. Application approval is required to adopt and can be done on-site.
All untrained animals are eligible for a $1,000 financial incentive through the Adoption Incentive Program.
Directions:
The facility is located on the west side of Interstate 35, approximately 45 miles south of Oklahoma City. Take Exit 74, Kimberlin Road, go 1/4 mile west, and look for signs at the entrance. I believe the address to be N3205 Rd, Pauls Valley, OK 73075 based on my research.
The address of the nearby Walmart Super Center is 2008 W Grant Ave, Pauls Valley, OK 73075.
LODGING OPTIONS/RECOMMENDATIONS
Hampton Inn & Suites Pauls Valley
105 South Humphrey Boulevard, Pauls Valley, OK 73075
Holiday Inn Express & Suites Pauls Valley
2412 W Grant Ave, Pauls Valley, OK 73075
Free Wild Horse Journal by Tim Layton
---